Commercial Swimming Pool Heat Pumps
For high-use swimming pools, a comfortable temperature is pivotal. Whether it's campsite pool, leisure park to water park pool or hotel pool, Madimack commercial pool heater will save you up to 70% of energy costs compared to conventional heating methods.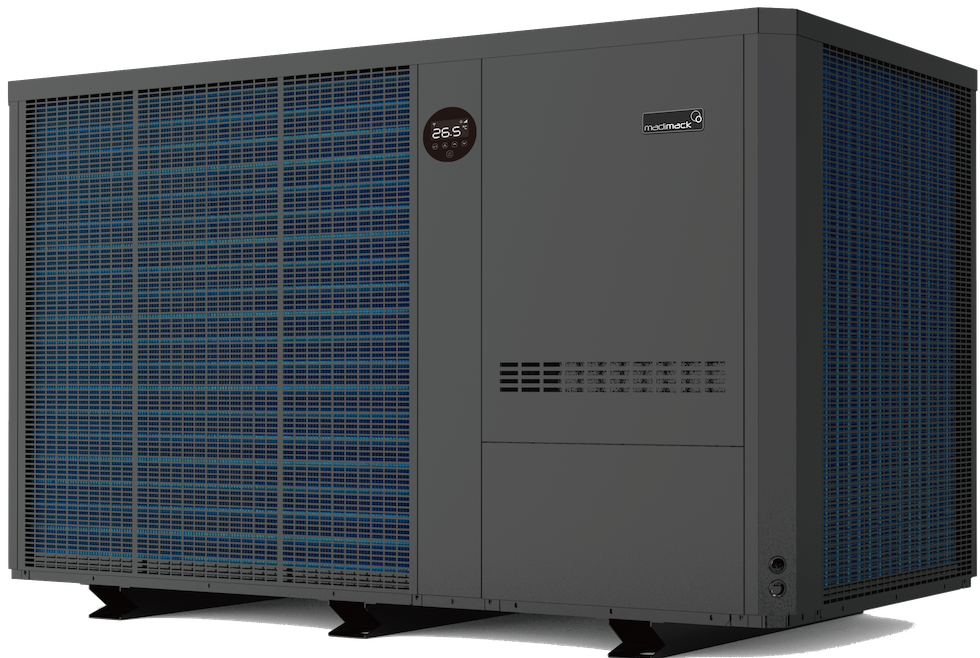 Extremely energy efficient with C.O.P. up to 16
Full step-less inverter compressor and fan
High quality anti corrosion casing
External controller
RS485 connectivity ready
Titanium heat exchanger with 25 year warranty
Top discharge air outlet
Reverse cycle defrost down to -15˚C
Multiple input and output signals
Built in flow switch and safety devices
Up to 40 degrees set point temperature
What Size Pool Heat Pump Do You Need For Your Commercial Facility?
Calculate the exact pool heating system required specifically for your commercial facility swimming pool. Our in-house FREE commercial pool heater calculator gives you a comprehensive evaluation & visibility into your annual swimming pool heater running costs, run times and savings and more.
Request your FREE pool heat quote today!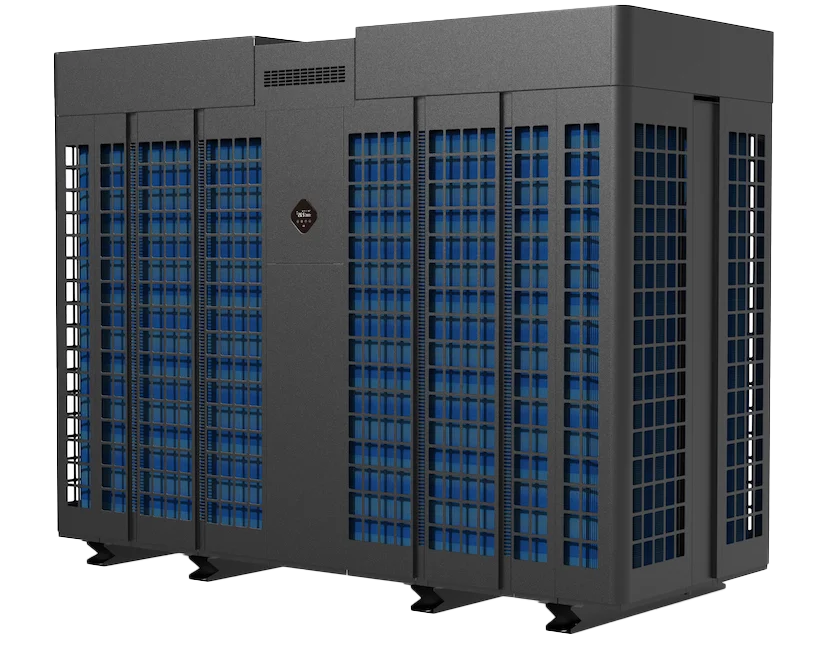 Elite Max
TITANIUM POWER UP TO 250 KW
These powerful commercial pool heaters have the capacity to cope with the demands of any aquatic facility. Built with cutting edge technology and climate adaptive features, the Madimack's commercial heat pump keeps up all year-round whilst reducing energy bills significantly.
Ideal For: Schools | Resorts | Wellness Centres | Hotels | Public Pools
Get Your Free Quote Today!
Bespoke system designs
Energy modelling
Full HVAC system
Heat recovery
Dehumidification
Ventilation controls
Integrated energy systems
Servicing and maintenance
Portable hot water generation
Smart controls
Selecting The Best Pool Heat Pump For Your Pool.
Each year across Australia backyard swimming pools are becoming more popular than ever, and owning the right pool heater can make a huge difference to your electricity bills & your savings. When selecting a swimming pool heat pump, you should consider its:
Compares Madimack With Other Pool Heating Systems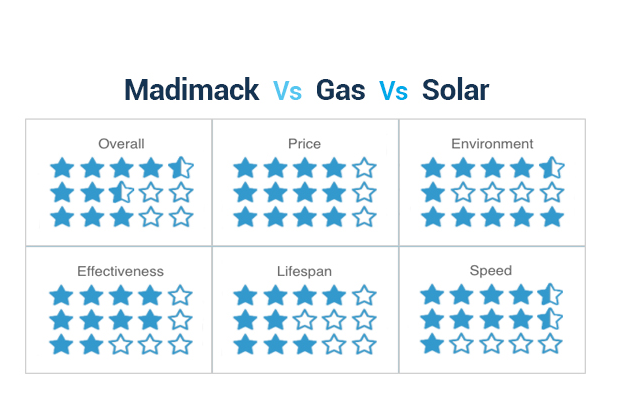 FAQ's
For which type of commercial facility are pool heat pump units suitable?
Our commercial swimming pool heat pump is suitable for any aquatic facility. Wehave installed Madimack's Max Elite Units at hotels, restaurants, spa facilities, schools,wellness centres, public pools.
What are the benefits of an inverter in a commercial environment?
With most commercial swimming pool heaters running 24 hours a day this makes the perfect scenario for an inverter to modulate to its lowest setting over a longer period of time.
The average COP over the year can be up to 40% higher than standard on/off technology.
Meaning ROI is achieved 40% faster
How do I install the heat pump?
A licensed electrician and plumber is required to install the pool heat pump. We have partenered with over 50 Australia's top installation dealers who will be happy to help you. Use our free tool to Find an Installer near you now.
Which size heat pump do I need?
You can request a pool heater sizing and costing evaluation based on your pool volume and location to determine which pool heat pump model will you require for your specific needs.
Our Free evaluation will explain all you need to know including approximate running costs, savings, kW & the unit required to heat your pool throughout. Fill this Commercial heater sizing calculator form to receive the evaluation.
What is the current draw of the ​commercial pool heat pump​?
All units have a different input power, please check this Brochure for the most up to date information on the unit you need.
How much noise does a heat pump make?
Our heat pumps have world-leading parts and an encased compressor designed to reduce noise. We also have the patented quietest unit which you won't find elsewhere.
The noise from a heat pump depends on the location it is set and noise reflections. All Madimack's commercial pool heat pump models are independently tested for sound and performance by TuV Rheinland for peace of mind.
All Db sound levels of each unit are mentioned here in the brochure.
Where should I install the heat pump?
A Heat pump should be positioned as close as possible to the swimming pool filtration system to minimise pressure drop of water flow and heat loss.
A heat pump is designed to be installed outdoors and does not require any covering. In fact, if a heat pump is covered during operation will not perform optimally.
Madimack's commercial swimming pool heaters can be positioned above or below the pool water level.
What maintenance is required for a ​commercial pool heater​?
Madimack's commercial heat pump pool heater requires minimal maintenance.The main thing is to ensure the ventilation around the heat pump is not restricted. Check the grills for any leaves or debris which may have been blown in regularly and if in a high salt area a hose down of the external coils may be recommended.
We are confident about our product and that's why we offer upto 25 years of guarantee on our titanium heat pump range.
How long does a heat pump last?
Heat pumps are well known to have an excellent life cycle compared to other traditional methods of pool heating.

Madimack's commercial pool heating system has the highest quality components to ensure that lifecycle is extended as far as possible but mostly exceeding 25 years on average.
Saving Our Customers Money!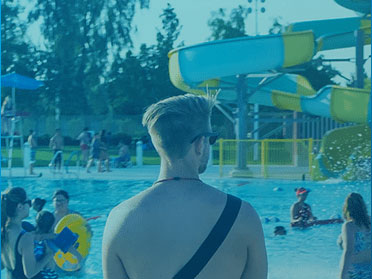 Saving Over $3000
Compared To Their Previous Gas Heating System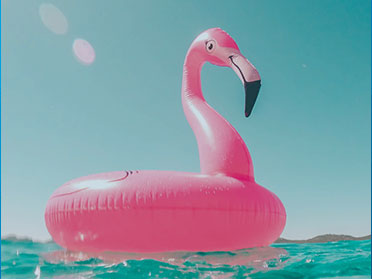 Saving Over $1000
And 5 Months More Heating Period Compared to Solar Pumps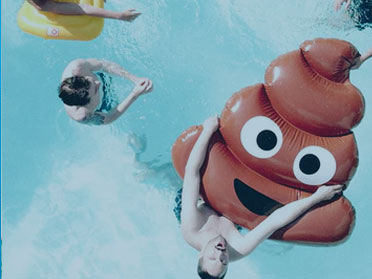 Saving 60% Energy Cost
Compared To Their Previous Gas Boiler
This Is Why We Do What We Do.
Know why our pool heat pumps are the best-rated heat pumps in the industry.
"I did plenty of research prior to selecting Madimack as our preferred selection of inverter pool heat pump. From performance to value and aesthetics, Madimack won out on all fronts."
The Reviewer: Matt C
The Area: South East Queensland, QLD
The Product: Eclipse Inverter Pool Heat Pump
"Although the nearest equivalent Evoheat model might have a bit more heat output but the product brochure showed it to be noisier, and we need something quiet. The Evoheat uses a bit more power as well. No regret with this product."
The Reviewer: Paul R.
The Area: Sydney, NSW
The Product: Eclipse Inverter Pool Heat Pump Elite Silent 21
Press & Media.
Our swimming pool heat pumps are recognised and used by the top companies around Australia