Swimming Pool Heat Pumps
A Madimack pool heat pump is a lifestyle changer. Providing the most energy & cost-efficient pool & spa heating year-round.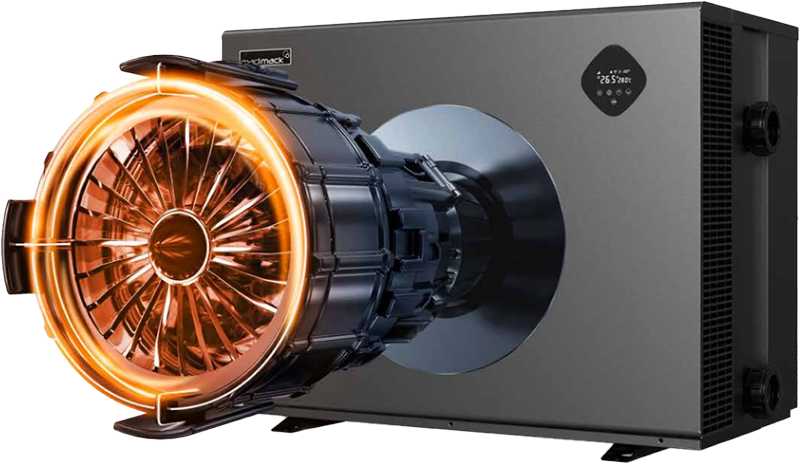 Up to 25 years warranty
TüV Rheinland tested
Highest efficiency
WiFi as standard
Patented quietest unit
Full inverter technology pool heat pumps
Easy to use touchscreen controller
Night Mode
Built-in flow switch
Automatic defrost
Titanium heat exchanger
Reverse fan for quieter operation
Compatible with Solar PV
R32 Eco-friendly refrigerant
Electronic expansion valve
Heating Performance Guarantee
InverMAC Technology
Ongoing research & development
Expert industry partnerships
Madimack's enhanced inverter technology, InverMAC, is engineered to support inverter motor operation. The inclusion of product specific proprietary technology allows for precise control of motor speed and energy usage across our range. InverMAC technology supports Madimack's overall position of unrivalled innovation, sustainability and performance. By incorporating inverter motor technology in creative and unique ways, Madimack is leading the way in the development of energy-efficient products.
What Size Pool Heat Pump Do You Need For Your Pool?
Calculate the exact pool heating system required specifically for your swimming pool. Our in-house FREE pool heat pump calculator gives you complete visibility into your annual swimming pool heater running costs, run times and savings and more.
Request your FREE pool heat quote today!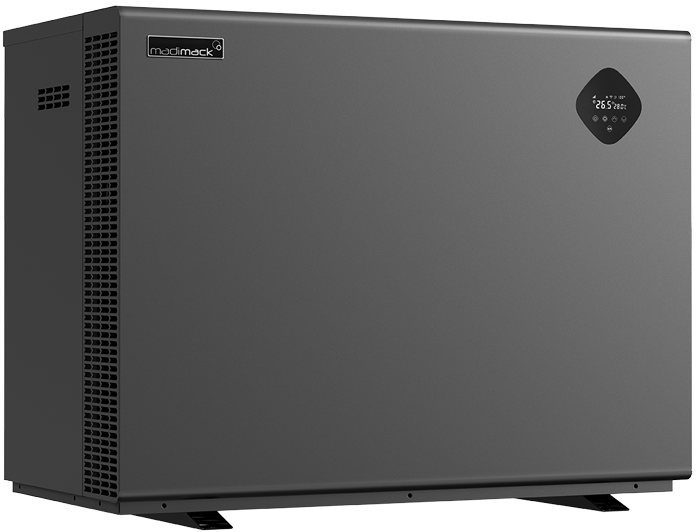 ADVANCED INVERTER POOL HEAT PUMP SERIES
The InverELITE V3 has been redesigned from the ground up to bring a revolutionised pool heating system to the Australian market. In conjunction with the newest inverter technology the unit delivers better airflow, higher efficiency, quieter operation and performance. The unit exclusively delivers market leading installation requirements of 100mm from the back and 300mm from the side, providing space saving options for Australian backyards. Engineered with durability in mind, the InverELITE V3 operates at optimal levels even in the most corrosive and erosive environments - achieving a massive 31.8kW in a single phase. The InverELITE V3 sets the standard for all other heaters.
Revolutionary design that redirects airflow to dramatically reduce spatial requirements
Extremely energy efficient with a COP of up to 16.4 Full inverter stepless compressor and fan
Sleek design
Six models up to 31.8kW in single phase
Three phase 40kW model
Patented silent design
Marine grade anti-corrosion aluminium alloy casing Signature diamond touch screen and intuitive display
WiFi with smart functions
Market leading 10 year compressor warranty
Newest most eco-friendly R32 Refrigerant
Three coil evaporator for a more compact unit size TüV Rheinland certified
Up to 40 degrees set point temperature
Industry first centrifugal fan
Advanced cold air performance
Highest performing single phase unit
ECONOMIC INVERTER POOL HEAT PUMP SERIES
Built with efficiency and simplicity in mind the quiet, long-lasting and easy to use InverECO is perfect for energy-conscious minds. With low energy and night time mode, it means efficiency can be increased by up to 20%, and with WiFi as standard, you can change your pool temperature and timers from wherever you are. State of the art anticorrosion ABS casing means you can be sure your pool stays warm season after season no matter where you live. This electric pool heat pump series is ideal for recreational pool & spa owners.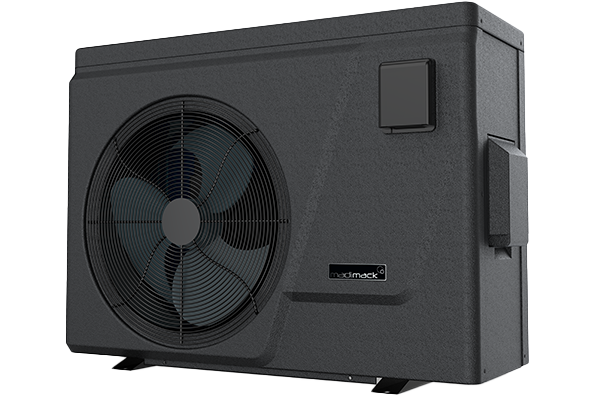 Extremely energy efficient with an average C.O.P up to 11
Inverter compressor and fan
Six models up to 24 kW in single phase
Quieter than on/off technology
Anti-corrosion ABS casing
Easy to use controller
Slim design
Wi-Fi as standard
Titanium heat exchanger with a 25-year warrant
Two-year extended warranty
Front discharge air outlet
Reverse cycle defrost down to -15˚C
Built-in flow switch and safety devices
Newest most eco-friendly R32 Refrigerant
TüV Rheinland certified
Up to 40 degrees setpoint temperature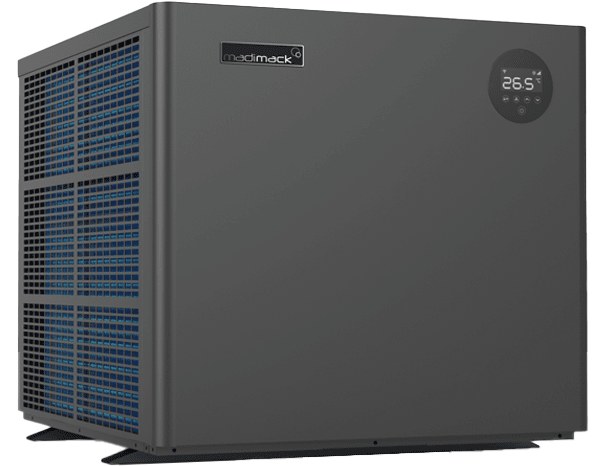 COOLING AND HEATING INVERTER POOL HEAT PUMP SERIES
InverECLIPSE swimming pool heater range is designed and engineered to meet the highest requirements for both cooling and heating options. It comes with a host of features including full inverter compressor and top discharge fans for a streamlined efficient airflow. This series of electric pool heat pumps provide commercial-grade heating and cooling for your backyard pool!
Extremely energy efficient with a C.O.P up to 16
Full inverter compressor and fan
Titanium heat exchanger with a 25-year warranty
Four-year extended warranty
Automatic defrost function
Built-in flow switch and safety devices
High-quality anti-corrosion aluminium alloy casing
Wi-Fi as standard
Cooling and heating
Top discharge air outlet
Built-in flow switch and safety devices
Newest most eco-friendly R32 Refrigerant
Enables more options to fit in space
Easy to use controller
3 models up to 26 kW single-phase
High-quality anti-corrosion aluminium alloy casing
Choosing the right heat pump can be a daunting process. Madimack's range of advanced pool heaters cater for the variations in backyard pools and environments around the globe. Engaging a specialist to support you through the process can optimise your heating solution further. This sphere guides you through the impact your heating choice.
Every aquatic set up is unique, so Madimack's engineers designed a bespoke Pool Heating Evaluation to take the mystery out of choosing the right pool heating solution. Visit the 'tools' section on our website to have an instant complimentary heating evaluation conducted on your pool.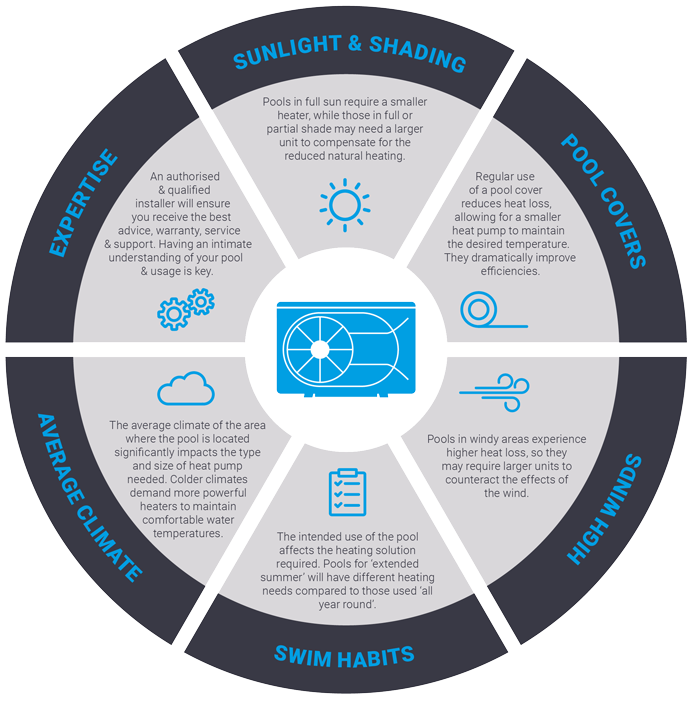 FAQ's
Which ​swimming pool heat pump ​is right for my residential swimming pool?
The size of the swimming pool heat pump depends on various factors such as:
1.Pool dimensions
2.Swimming season (All year round or specific months of the year)
3.Desired water temperature
4.If the pool is covered when not in use
5.Pool geographic location
Madimack has made it easy for anyone to get their hands on the optimum selection for their swimming pool heat pump. Introducing the online swimming pool heat pump calculator, a fully integrated online tool that can send you a full heating evaluation for your swimming pool in less than a minute!
Please follow the link below for your customised pool heating evaluation:
https://www.madimack.com.au/pool-heat-pump-calculator-2
Madimack offers three different types of swimming pool heat pumps for residential facilities - Elite Silent as the premium model, Summer Eco as the cost-effective model, and Eclipse as the space-saving heating and cooling system.
Whatever heat pump model you get your hands on, rest assured that you own the latest inverter technology and a standard remote control through a Wi-Fi app on your phones or tablets.! Also, Our titanium heat exchanger comes with 25 years of warranty and our entire range of swimming pool heat pumps are capable of operating in temperatures as low as -10°C and as high as 43°C, with heating capacities ranging from 9kW up to 35 kW meeting requirements of all residential pools.
What is the warranty and performance guarantee on these pool heating ​heat pumps?
Inverter swimming pool heaters have an outstanding performance and warranty level compared to older technology. Madimack is the only heat pump manufacturer to offer a Performance Guarantee.
All our heaters are tested by the industry-leading TuV Rheinland. A quality testing facility, known internationally.
Our performance guarantee means the kW we display is the kW you get.
And with 25 years warranty on the titanium section of the pool heat pumps, you can be assured that the water chemistry does not affect it.
Why should I buy an ​electric pool heat pump​ when a gas heater is less expensive?
A gas heater's initial cost is indeed cheaper than an electric swimming pool heat pump, however, the running cost of gas heating systems is up to 5 times that of an electric heat pump.
Our pool heat pumps will save you money in the long run. On top of that, a pool heat pump's lifespan is 3 times more than that of a gas heater. The maintenance costs are lower as well!
And, electric heat pumps can be powered by renewable energy systems including PV systems.
If I use salt in place of chlorine, will it damage the ​pool heat pump?
All Madimack pool heat pumps are equipped with a titanium heat exchanger, this allows the heat pump to heat any type of water such as chlorine, salt, and bromine which are the most common in the swimming pool industry. To give you an extra piece of mind, we offer 25 years of warranty on the titanium heat exchanger!
Where should I place my electric pool heat pump?
Electric pool heat pump units are weatherproof and are designed to go outdoors. They are built built with a marine grade aluminium alloy to withstand the harsh Australian weather conditions including heavy rain and wind.
How long does the swimming pool heat pump ​run in a day?
The swimming pool heating system will run for different amounts of time depending upon the size of the pool and unit installed, the time of the year and the location.
On warm sunny days in summer, when the pool is up to room temperature, the heat pump may not need to run for more than 1-2 hours. But as the colder period starts to arrive it may need to run up to 8-10 hours.
A heat pump can run for up to 24 hours a day but we recommend not going above 16 hours as you should be able to get the required temperature within the 16 hours if the unit you installed is the right one for your specific pool conditions - Some days/ weeks may be excessively cold and may require more hours to run.
A Tip: Always oversize when purchasing a pool heater. An undersized pool heater takes longer to heat and cost more money to operate.
Undersized heaters may have to run for 24 hours a day and may still not give you the desired temperature. So, please ensure you do a pool heating evaluation, which is free of charge and is automatically sent based on your pool conditions.
https://www.madimack.com.au/residential-pool-heat-pump-calculator
What does "3-Phase" and "Single-Phase" mean?
This is the type of electrical supply that the heat pump needs. Smaller swimming pool heat pumps that are used for the residential homes are normally single phase.
The Madimack Elite Heat Pump range is the highest single phase heat pump available in the market.
Larger pools, commercial pools or all-year-round swimming pool heating system units may be a 3-phase model.
What is a COP?
The COP is the Coefficient of Performance. COP is a ratio of energy input to output. For instance, a unit with a COP of 10 would use around 8kW of electricity and will provide 80kW of heat (i.e. 10*8=80kW)
Madimack heat pumps bring you the most efficient electric pool heater systems that come with an average C.O.P of 10 and in some circumstances up to 20. This means that for every unit of energy heater consumes, it produces 10 units worth of heat.
How long will an electric pool heater take to heat a swimming pool?
A heat pump can heat a pool even in temperatures as low as -15 degrees. Even though this is the case, a heat pump extracts the heat from the air so the warmer the air the more efficient the heater.
It may be more efficient to run the heat pump through the day time where the ambient air is warmer and more humid.
Do winters lower heat pump efficiency?
It does. Pool heating systems draw their heat from the air around them. The efficiency of the unit is reduced when the temperature is lower and there is less ambient heat available to draw from.
We consider this while designing our pool heating systems to bring you only the best pool heaters that maximize efficiency and deliver optimal results even in winters.
Saving Our Customers Money!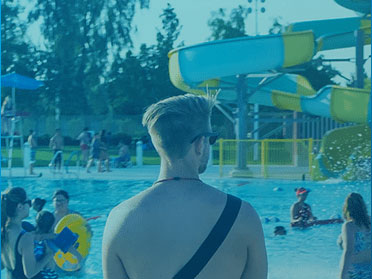 Saving Over $3000
Compared To Their Previous Gas Heating System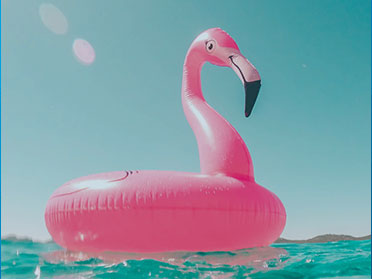 Saving Over $1000
And 5 Months More Heating Period Compared to Solar Pumps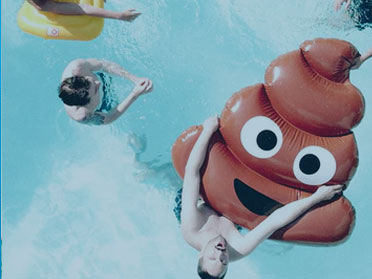 Saving 60% Energy Cost
Compared To Their Previous Gas Boiler
This Is Why We Do What We Do.
Know why our pool heat pumps are the best-rated heat pumps in the industry.
"I did plenty of research prior to selecting Madimack as our preferred selection of inverter pool heat pump. From performance to value and aesthetics, Madimack won out on all fronts."
The Reviewer: Matt C
The Area: South East Queensland, QLD
The Product: Eclipse Inverter Pool Heat Pump
"Although the nearest equivalent Evoheat model might have a bit more heat output but the product brochure showed it to be noisier, and we need something quiet. The Evoheat uses a bit more power as well. No regret with this product."
The Reviewer: Paul R.
The Area: Sydney, NSW
The Product: Eclipse Inverter Pool Heat Pump Elite Silent 21
Receive an instant, tailored, heating analysis for your aquatic set up by completing this form
Review Madimack's suite of advanced products,
built to enhance your lifestyle
Press & Media.
Our swimming pool heat pumps are recognised and used by the top companies around Australia