We Are The A-Team!
Learn everything about our partners, projects and more.

Meriton Suite Apartments
528 Kent St, Sydney, 2000
The 5-star hotel saved a total of $13,350 in energy costs plus $1500 in maintenance costs annually with a reduction of 45.7 tons CO2 emissions after they shifted from their old and outdated gas system to the Madimack 60S commercial inverter heat pump.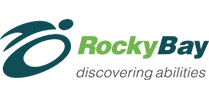 Rocky Bay
Age-Care Centre
The age-care centre had an indoor pool of 100,000L, Their existing Rheem – PC03430-N natural gas heater was outdated and consumed 420 MJ/hr yielding approximately $12.60 for every hour. They needed a replacement; their main concern was saving cost on the annual energy bill. After installing madimack's Elite Max 60 they were able to save up to $5000 annually.