ECLIPSE POOL HEATING RANGE
Powerful heating & cooling pool heating series with top discharge outlet for installation versatility.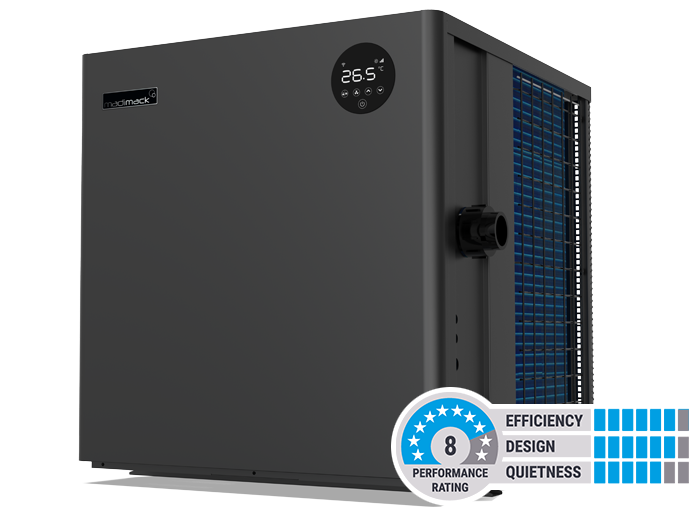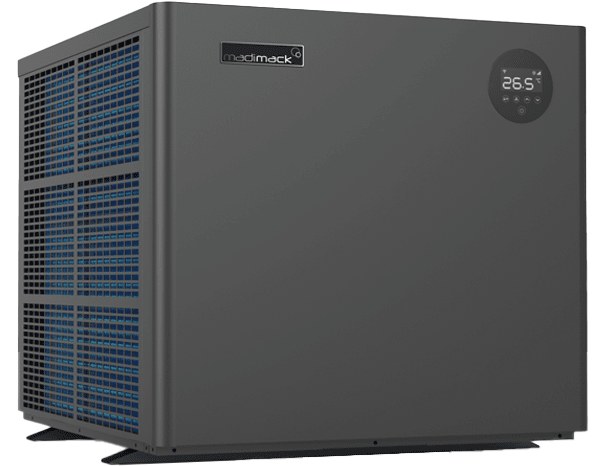 Designed and engineered to meet the highest requirements for cooling and heating options, with full inverter compressor and top discharge fans for a streamlined efficient air flow; rest assured that you own the latest eco friendly technology. Enjoy new possibilities for pool heating and cooling with the space saving and slick design. Limited space is no longer a concern
Calculate your heater size
Engineered design & quality
Designed and Engineered for Australian conditions
Market leader in heat pump technology
high quality componentry and heat exchanger for any chemical balance
Small footprint and corrosion resistant casing for high salt areas
Active defrost function to assist operations in cold climates
Operates in cold climates down to minus 10°C
Powered by InverMAC Technology
Energy efficient operation saves up to 66% compared to other forms of pool heating
Renewable energy compatible
High efficiency inverter technology
Madimack's enhanced inverter technology, InverMAC, is engineered to support inverter motor operation. The inclusion of product specific proprietary technology allows for precise control of motor speed and energy usage across our range. InverMAC technology supports Madimack's overall position of unrivalled innovation, sustainability and performance. By incorporating inverter motor technology in creative and unique ways, Madimack is leading the way in the development of energy-efficient products.
FEATURES
Top discharge air outlet

The most effective and consistent heating option

Built-inflow switch and safety devices

Newest most eco-friendly R32 Refrigerant

Enables more options to fit in space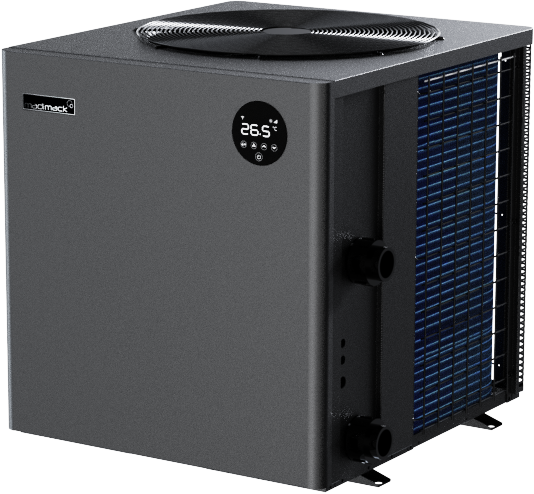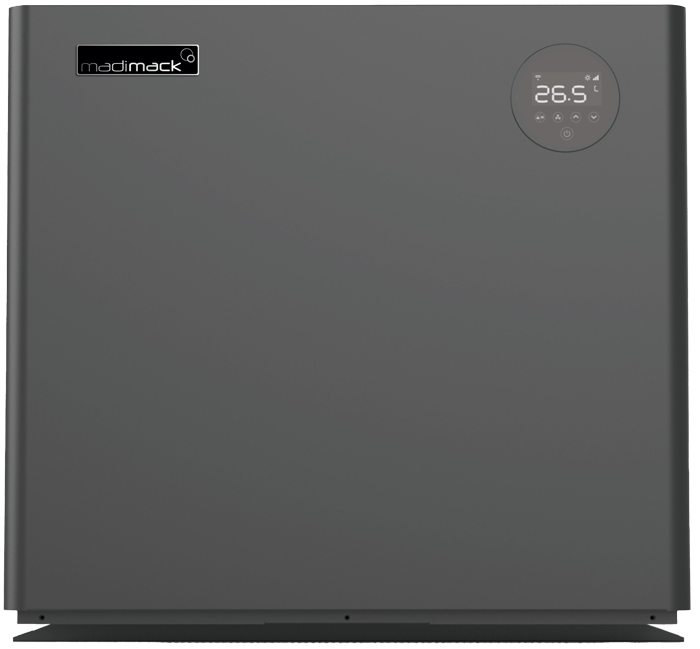 Easy to use controller

3 models up to 26kW singlephase

Marine Grade anti-corrosion aluminium alloy casing

Cooling & heating options

Advanced cold air performance
Full inverter stepless compressor and fan

WiFi included as a standard feature

Titanium heat exchanger with 25 Year Warranty

Built-inflow switch and safety devices

Extremely energy efficient with COP up to 16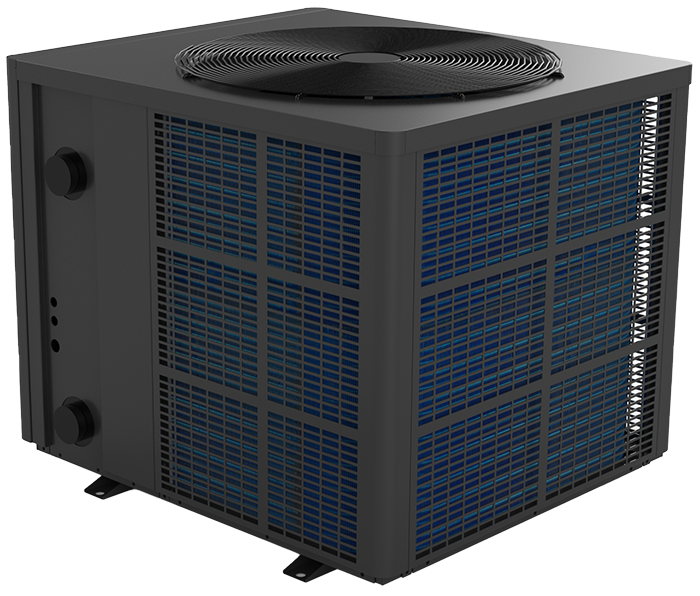 Receive an instant, tailored, heating analysis for your aquatic set up, by completing this form
Model
ETD160
ETD210
ETD260
PERFORMANCE CONDITION: Air 27°C/ Water 27°C/ Humid. 80%
Heating capacity (kW)
16.5
21.0
26.0
COP Range
15.2~7.2
15.9~7.0
15.0~6.9
PERFORMANCE CONDITION: Air 15°C/ Water 26°C/ Humid. 70%
Heating capacity (kW)
11.7
15.1
18.6
COP Range
7.2~5.1
7.8~5.0
7.5~4.8
PERFORMANCE CONDITION: Air 35°C/ Water 28°C/ Humid. 80%
Cooling capacity (kW)
7.3
9.0
11.2
TECHNICAL SPECIFICATIONS
Operating air temperature
-10°C~43°C
Compressor
Full Stepless DC Compressor
Heat exchanger
Twisted Titanium Heat Exchanger
Casing
Marine Grade Aluminium Alloy Casing
Power supply
240V 1Ph
Electrical connection
15A plug
Hardwired
Hardwired
Rated input power (kW)
0.38~2.33
0.45~3.00
0.84~3.91
Rated input current (A)
1.66~10.1
1.96~13.00
3.65~17.00
Maximum input current (A)
13.5
17
20
Sound level at 1m dB (A)
41.2~54.9
42.8~54.7
41.5~55.2
Sound level at 10m dB (A)
21.2~34.9
32.8~34.7
31.5~35.2
Advised water flow (L/Min) ±20%
100
125
150
Water connection (mm)
40
Net weight (kg)
70
77
88
Net dimension L x W x H (mm)
780x710x656
780x710x656
780x710x656
RRP
Madimack pool heat pump price list
*ALL PRODUCT, PRODUCT SPECIFICATIONS AND DATA ARE SUBJECT TO CHANGE WITHOUT NOTICE TO IMPROVE RELIABILITY, FUNCTION OR DESIGN OR OTHERWISE PLEASE SEE DATA PLATE ON PRODUCT FOR SPECIFIC SPECIFICATIONS.
*Unless purchased through a Certified Madimack Online Dealer, product warranties revert to statutory 12 month warranty. Refer to Madimack website for list of Certified Online Dealers in order to secure expert service & support of Madimack products.
Review Madimack's suite of advanced products,
built to enhance your lifestyle