Nowadays, meeting the twin needs of comfort and the maintenance of a property's aesthetic value, is becoming more important than ever. In this context, underfloor heating for wooden flooring has never been more relevant. Therefore, for property owners who wish to indulge in the best of comfort and energy efficiency without compromising on interior design, which factors are most important? Is it the kind of floorboard chosen? The type of heating system invested in?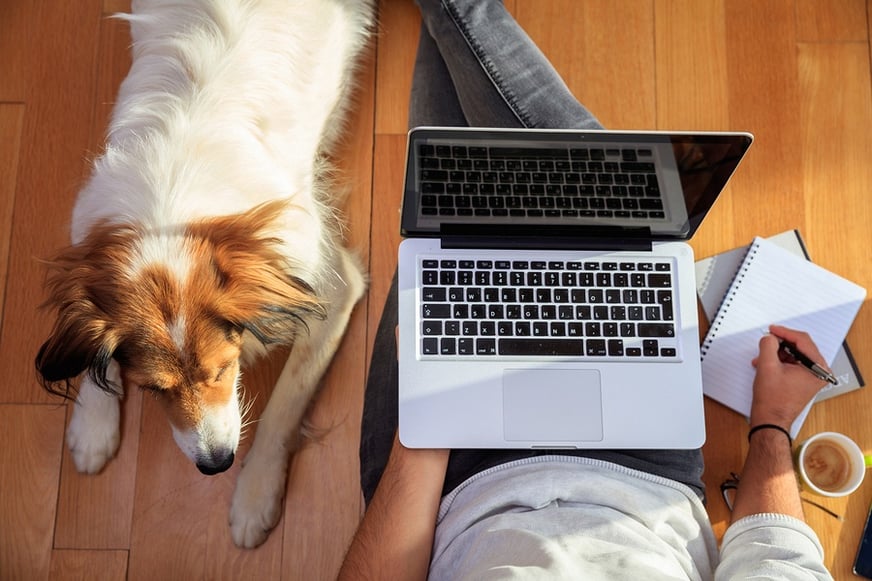 Our blog this week dives into the must-knows for anyone seeking to install hydronic heating systems in a property with wooden flooring. Keep reading to find out!
Is underfloor heating suitable for wooden floors?
Luckily for aesthetic attuned property owners, underfloor heating works exceptionally well with wooden flooring. Regardless of whether you opt for hydronic systems or those that are electricity-based, there's little in the way in terms of combining the flooring of your dreams and these superior heating solutions.
The key to radiant-based heating with wooden flooring, is picking wood with the optimum thermal conductivity. Wood that is thinner and denser, make for more energy-efficient underfloor heating. This is because the time it takes for this kind of wood to heat up is relatively low.
However, it must also be remembered that this sort of thermal conductivity can also be damaging if allowed to exceed 27°C. Using a thermostat in conjunction with these types of systems is, therefore, a good idea.
In this process, it is also important that you discuss the underfloor heating installation with your flooring manufacturer or service provider. If installed professionally, it is possible to enjoy classic and long-lasting wooden flooring, that is supremely warm and comfortable as well.
Level of moisture
Another factor that needs to be kept in mind is that flooring with underfloor heating is more susceptible to moisture. Such systems can also cause excessive drying, which can lead to floorboards contracting and shrinking. Over time, you may be able to see gaps between strips, as well as boards that are slightly concave in appearance. It is, therefore, important to check with your flooring manufacturer, which types of wood are more suited to avoid shrinking and gap formation.
In this regard, parquet flooring made from beech and hard maple expands and contracts more than most other types of wood. It is thus recommended that this type of flooring is avoided when it comes to picking the wood for your property.
Installation
In the installation process, floorboards must be laid as close as possible to the subfloor without any air gaps. Air gaps can cause wood to dry out very quickly and must, therefore, be avoided at all costs
When laying your flooring over underfloor heating loops, the working temperature should be, at the very minimum, 18°C. This applies to the floorboards, subfloors, as well as the room temperature. Relative humidity in the air must also be between 30-60% before, during, and after laying your flooring.
In terms of the layer in-between your floors, cardboard is generally the number one choice.
Special considerations to keep in mind
For owners looking to feature hydronic heating and wooden flooring in their properties, a few additional factors need to be kept in mind. Firstly, floor construction ought to have a heat-distributing layer that provides an even temperature over the entire surface of the floor. This prevents high temperatures forming in certain localised spots. Further, you must also be able to control surface temperature with precision.
Secondly, it is crucial to limit surface heating temperature below 27°C. If you have multiple heating systems in place, ensure that the floor does not exceed this baseline. This in order to prevent any type of property damage, especially in the form of shrunken floorboards, as mentioned earlier.
Lastly, the laid floor, which includes the intermediate layer, must possess low thermal resistance. This is so that you may enjoy high energy efficiency in your property. This can be further boosted by powering up your hydronic heating system with a heat pump. Here, hot air is drawn from the external environment to power up a property's heating requirements, among other things.
Key Takeaways
While many may feel that opting for underfloor heating systems for wooden-floored properties is a high maintenance option, this does not have to be the case.
If the installation is undertaken skilfully and a little care taken to ensure your system works in close tandem with its wooden environment, there's little in the way of enjoying a comfortable and aesthetic property.
By following the tips set out above, it is now possible to enjoy greater energy efficiency, convenience, as well as a stunning property replete with the latest comforts.