Infinitely popular underfloor systems are noteworthy due to one key feature - radiant floor heating. Here, with the use of a room's surfaces, objects, and occupants themselves, heat is transmitted to specific objects and not the air itself. This is not just an efficient and effective way of transmitting heat but also maintaining a healthy living environment for those inside.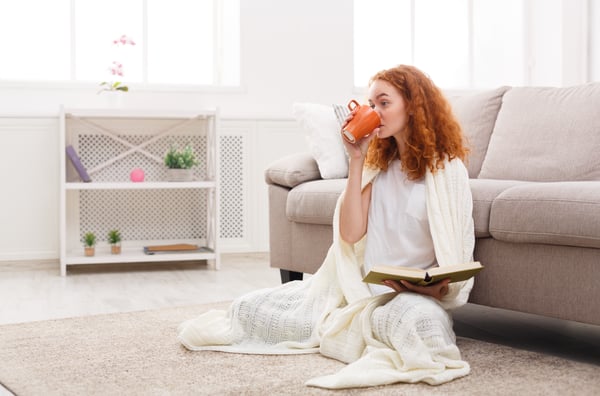 In this regard, radiant heating is certainly a hot topic in the industry. While we've provided a succinct overview of this subject in previous blogs, this week, we focus on the pros and cons of radiant floor heating.
Keep reading to find out!
PROS
Comfortable and energy-efficient heating
One of the biggest pulls towards these kinds of systems is that they can heat up spaces effectively, whilst remaining highly energy-efficient. Here, both types of systems, electric and water-based, can provide properties with luxurious and comfortable warmth.
Traditional heating devices such as radiators, on the other hand, need to be heated to a high temperature in order to provide the same level of comfort. This figure is as high 65℃-67℃ compared to the 29℃ or less required for underfloor heating systems.
Depending on the thermal conductivity of the flooring chosen, the efficiency of these systems can be increased, saving property owners significant electricity costs.
Further, radiator and other similar devices heat the air closest to them, creating cold spots in the room. They also tend to make the internal environment stuffy, forcing occupants to open windows for some fresh air. This releases the heat outside, wasting the energy used to power up the radiator.
In these areas, radiant floor heating proves to be an exceptional choice, providing warmth from the floor up. This prevents cold spots from occurring and maintains a pleasant and comfortable internal environment.
Ample space and design freedom
Another factor that makes underfloor heating such a lucrative option is that it allows property owners to design and decorate spaces with complete freedom.
Given that these systems are located out of sight, a wide variety of flooring options and other aspects of interior design can be accommodated with ease. Thus, unlike radiators and other bulky heating devices, there are no unsightly objects in the visible space, rendering properties not just warm and comfortable but also extremely easy on the eyes.
Ease of installation and maintenance
Underfloor heating is notoriously easy to install, even if it's a part of a renovation process. Given how versatile these systems are, they make a great addition in a range of properties, even old buildings.
In addition to this, they're also known to be very easy to run and maintain. With their automatic heating control or through a smart thermostat, ensuring that radiant heating systems meet every need is no hassle. Further, very little maintenance is required throughout the lifespan of the system.
CONS
Radiant floor heating cost
Despite the fact that these systems tend to pay back cost over time owing to high energy efficiency, they can still prove to be somewhat expensive at the outset.
Here, the cost is usually estimated per square foot and will depend on the type of system chosen for the property. Apart from installation, acquiring the services of other professionals including electricians and plumbers is also necessary. Time and cost for each service, in turn, will depend on a number of factors.
Hydronic underfloor heating systems are generally more expensive, often costing 2-3 times more than electrical variants.
Radiant heating installation can be inconvenient
For the installation process, a self-levelling compound needs to be applied on top of electrical underfloor heating systems, which needs to dry completely before a floor covering is put in place. While this usually just takes a day or two, it can cause short-term inconveniences.
Water-based systems take a little longer, although this isn't usually a problem given that installation takes place during construction or renovation efforts.
Key Takeaways
While radiant heating systems can prove to be expensive at the start, its pros far outweigh the cost and minor inconveniences that come with it.
Given the supreme energy efficiency, cost savings, and internal comfort given effect by underfloor heating solutions, buyers stand to gain more than what they pay for.
By choosing professional sellers and installers, access the best of underfloor heating today!