While staying warm and cozy is no hassle with hydronic heating systems in place, how do you stay cool in the heights of summer if you haven't opted for hydronic cooling? While many opt for both solutions in one go, air-conditioners are also a viable option if your home is equipped with underfloor heating. Thus, if you are unwilling to tear open your walls, floors, and ceilings to accommodate central air conditioning, which type of air-conditioners are best suited for your home?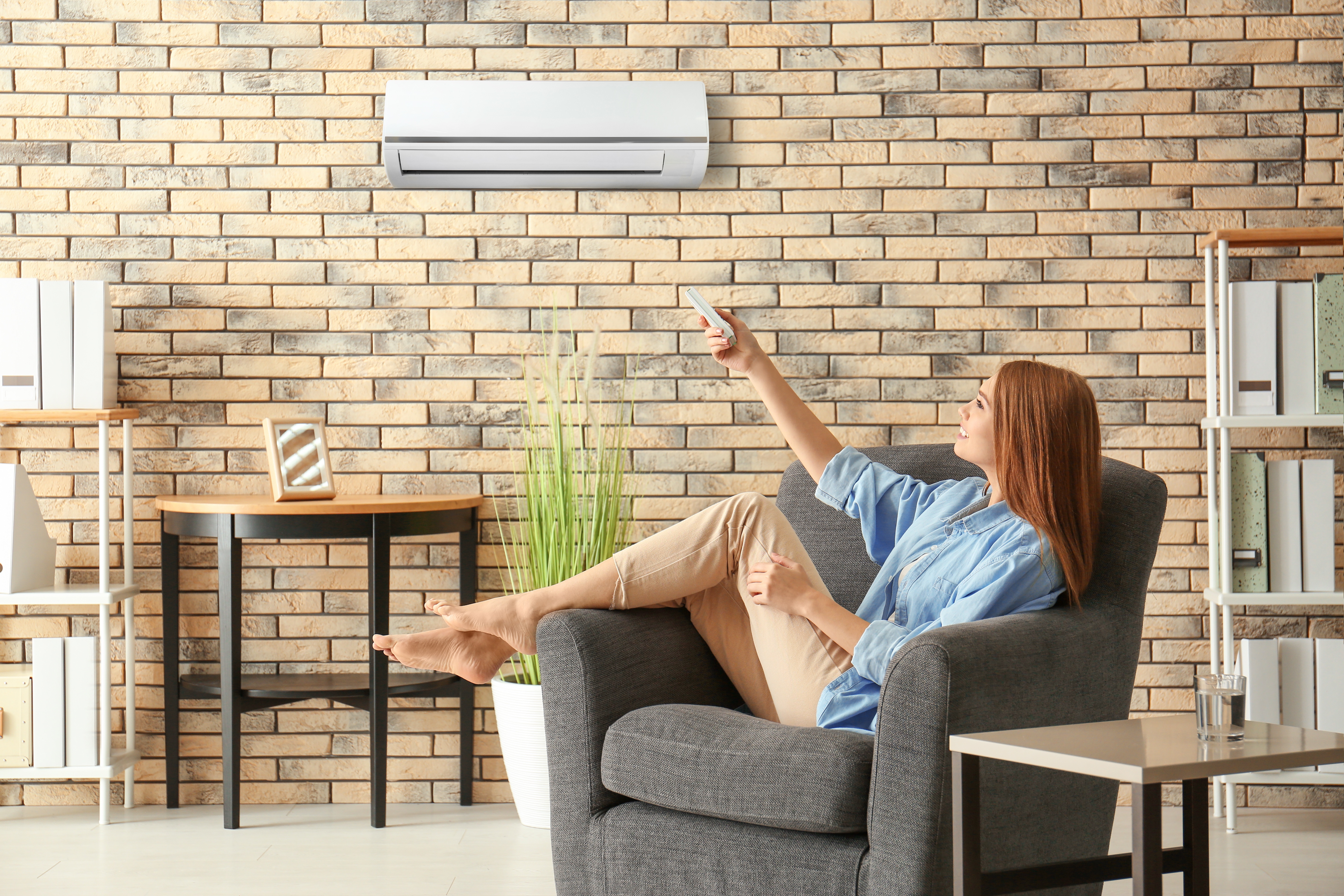 By diving into the answer to this all-important question, our blog this week proves that air-conditioning systems for properties with hydronic heating can be efficient and cost-effective.
Through the use of heat pumps, keep reading our post below to find out how to stay cool, calm, and collected minus exorbitant electricity bills!
Small-duct, high-velocity systems
High-velocity air-conditioners possess an air distribution system different from conventional ducted systems. Here, the fan coil and air-handling units are typically installed in attics, garages, and other similar spaces, in homes not meant for forced-air systems.
These variants utilise 2-inch, flexible insulated tubing to provide cool air, which requires a mere one-tenth of the space required by central air-conditioning systems. Here, air passes through sound-suppressing tubing at the end of a duct, before entering your space through a plastic plate. If these sound bulky and unsightly, worry not. These plates can match the wall paint in your property, making them difficult to see. Similar to radiant floor heating systems, therefore, you can maintain the design aesthetic of your home with these air-conditioners.
High-velocity systems have traditionally been a popular choice in the market, especially for homes or offices equipped with hydronic heating. However, given that many architects and interior designers are now designing smaller properties with little wall and floor space, high-velocity systems may not be the best fit.
Mini-ductless/mini-split systems
It is estimated that in a typical home, around 30% of energy is lost through conventional ducts. When it comes to these systems, therefore, their biggest benefit is that they don't require any ductwork.
Mini-ductless system boasts a score of 26 in terms of Seasonal Energy Efficiency Ratio (SEER), compared to the 11-15 SEER enjoyed by ducted systems. These ratings are determined by the cooling output during a typical cooling season, divided by the total electric energy input (calculated in terms of watt-hours) during the same period. Thus, higher the SEER, the higher the energy efficiency.
Most mini-ductless systems are among the first in the energy industry to feature inverter compressors, which forms the heart of this system. With the job of pumping the refrigerant, these units can pump at 100% capacity all the way down to 20%, and anything in-between. Temperature sensors spread throughout the system know exactly what's going on in the space maintained. Here, computers regulate the speed of the compressor and optimise it in order to minimise electricity consumption.
Another benefit of opting for these systems is that they are likely to be eligible for various rebates and other incentives. It's best, however, to check with your local authorities what these are, before you opt for your mini-split air-conditioner.
Heat pumps for air-conditioning and hydronic heating
If you've opted for hydronic heating for more efficient energy consumption, you're probably wondering how air-conditioning can be rendered efficient as well.
Heat pumps are the answer. For ducted systems, specifically, air source devices are perfect to distribute cool air. These can also power the operation of your radiant floor heating, making it more energy-efficient than previously believed possible. Heat pumps fulfil dual purposes and are a worthy investment for properties that feature both hydronic heating and air-conditioning.
Key takeaways
By opting for either small-duct high-velocity systems or mini-ductless air conditioners, powering your home's cooling with a hydronic heating system in tow is easier than ever.
In this regard, choosing a heat pump to power both these systems is a smart decision, rendering your home clean, green, and efficient - a guaranteed precursor to lowered electricity bills. By opting for the devices and systems outlined above, make the best decision for your property today!