In recent times, underfloor heating has become an increasingly popular choice for various properties. This type of floor-integrated system features evenly-distributed heating, ensuring a comfortable temperature at all time. Known to be much more cost-effective and energy-efficient compared to more traditional heating devices, further efficiency can be achieved by powering up this type of system through renewable energy sources and/or a heat pump.
While there are different types of floor heating systems on the market, hydronic heating is one of the more popular variants available.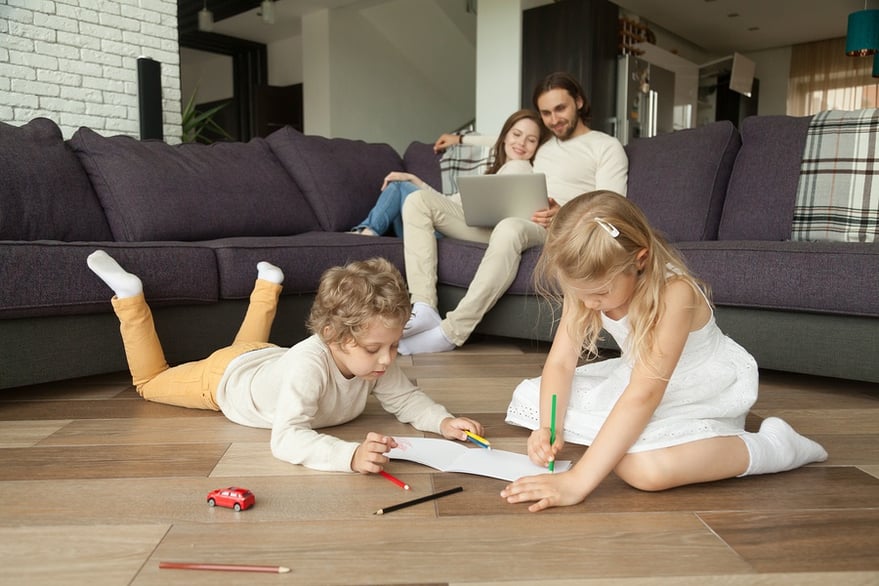 While hydronic underfloor heating systems possesses a number of core benefits, its use and effects differs in various fields and professions. Our blog this week examines what these are and how they affect architects, installers, and building owners alike.
Architects
For those involved in the field of architecture, invisible heat systems hold a number of unique benefits.
Here, not only is it possible to design buildings with complete freedom, but this also increases the overall utility of a given property. With the absence of bulky devices in sight, using the highest-quality flooring and catering to other aesthetic appeals is much easier and more convenient.
Through the use of underfloor heating systems, architects can also include environmentally friendly and low-cost technology into a building, making a shift from more carbon intensive devices. They also meet the pressures of adding additional constructions and refurbishment projects, without any hassle for those involved in construction, as well as for property dwellers. The installation process is also one that is generally expedient and cost-effective; making hydronic heating a lucrative option compared to more traditional heating devices.
Installers
For installers, underfloor heating is often a convenient way of fitting in heating hardware onto a building. Whether this is done for a new building or whether the installation is a part of ongoing renovation, these devices are easy to install in a number of settings. Given the proven quality and reliability of such systems, these also come highly recommended by industry leaders.
Moreover, such heating systems are ideal given the lack of hot surfaces and radiators, making it a safe choice both for installers and subsequent inhabitants. These are also very easy to retrofit, given the low structure height of the system as a whole.
Building owners
Ultimately, those who benefit the most from underfloor heating are building owners. Whether one considers the overall comfort of the property or the cost which is saved, with running cost likely to reduce by up to 12%, property owners stand to gain significantly. Hydronic systems provide an improved internal climate, without any dry heating or humidity. There is also little to no radiator maintenance, making it an appealing choice for big, busy buildings. Further, these also add exponential value to a property - increasing selling price if it were to be sold at a later date.
One of the key features of these systems is that it can heat rooms up quite fast, creating an environment without any cold spots. This is primarily due to radiant heating, whereby the objects in the room are heated rather than the air. Radiant heating is also much quicker at heating up a space compared to conventional radiators.
They also perform a stellar service in ensuring your home or property isn't stuffy. With most other heating devices, the air often becomes overheated, creating an uncomfortable environment from time to time. With hydronic underfloor heating systems, you not only eliminate the possibility of this but also create a safer and healthier environment. Safer, on the one hand because of the absence of sharp edges that come with most radiators, and healthier because unlike radiator, these systems do not collect dust or clutter. These can often lead to the aggravation of allergies, as well as other breathing problems such as hay fever.
Key takeaways
Underfloor heating is fast becoming commonplace in buildings across Australia. Given their enhanced energy efficiency, cost-effectiveness, safety, and ease of installation and use, these systems are great alternatives to traditional heating hardware.
By considering the various positions set out above, it's clear that hydronic heating is all-round performer. Whether you're an architect, installer, or simply a building owner, there so much you stand to gain by opting for radiant heating systems.