Due to the recent rise of rental occupation, the home improvement industry has expanded its focus to people living on rent. Given that the demands for comfort and convenience are no less felt by such individuals, smart devices and solutions for those living in rental properties are on the rise.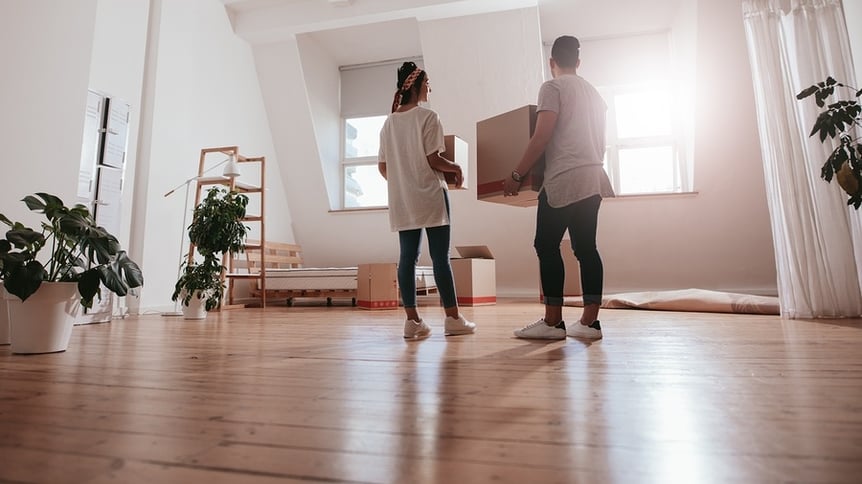 If you are one of the many individuals that find yourself living in a rental property, or are looking to in the near future, our blog this week covers the best smart home devices that can maximise the quality of your life. These will also effortlessly transform your home into a swanky pad fitted with the automations of the future, and who wouldn't want that?
With that in mind, take a look at the products and solutions any renter out there needs to have for better living.
Smart Door Locks
This is a truly godsend product, especially if you're someone who frequently forgets to lock up or are prone to losing keys. With smart locks in place, your front door automatically unlocks itself when it detects you approaching in the hallway and locks up after you too. This also allows you to remotely control access into your home, even when you're miles away.
Given that these (and basically all other smart home devices listed here) are easily removable, you can avoid the wrath of your landlord for any smart additions made to your rental home!
Smart Lighting Systems
Ever wanted to have those cool, automated lighting systems that did your bidding? Fortunately, this is now more affordable and accessible than ever, with smart home technology. With either an Amazon Echo or certain light-specific smart switches and devices in place, you can now control and automate the lighting in your rental home to suit all your needs.
Moreover, such lighting systems utilise energy-efficient LED bulbs, making you a smarter and less wasteful energy consumer, much to the delight of your landlord.
Remote Controllable Plugs
It's clear that as we go further down this list, the smart home features in question just keep getting cooler and cooler.
This is especially so when you consider the functions of a smart plug. These devices allow you to control any other electrical device that you plug into it, providing a solution to the worst of every homeowners' woes. Left your iron running after you rushed out of home? Too lazy to switch off the lights in your living room? With smart plugs, your devices can be controlled through your smartphone, giving you greater control and convenience than ever before.
Hubs and Smart Speakers
These type of products are a frequent feature in any tech-savvy renter's home. Hubs are basically a gateway which provides you with greater control over your other smart home devices. While most devices come with their own app, hubs are a central and simplified way of managing all your devices without the needs for multiple control applications. Further, these perform seriously handy assistive functions, giving you the ability to automate just about all your tasks and chores with zero hassle.
Want to be woken up at your regular time or are too lazy to call and order your favourite takeout? Your smart hub will perform all of these and more, taking care of the mundane aspects of everyday life.
Smart Entertainment
Easily considered to be one of the more popular choices, smart entertainment systems are all the rage among consumers these days. From automating your television to loading up your Netflix specials with nothing more than a few voice commands and Chromecast, make the best of your everyday appliances through smart products that make life so much better.
Transform your home into an oasis of relaxation and entertainment with a few smart buys that won't break the bank.
Key Takeaways
While many prefer to perceive their rental homes as a temporary living arrangement, there's no reason why you shouldn't focus on maximising your comfort while there. Your home is where you sleep, eat, and do many other important activities. Making it a place you enjoy spending time in is, therefore, crucial.
Creating a smart home for renters has never been as easy and cost-friendly as it is today. Choose a trusted service provider and have all your needs met with cutting-edge, automated products. Living the life of your dreams is now only a few smart home purchases away!