Introducing Australia's best performing Pool Heating solution for 2022
Madimack are renowned market leaders in innovation and design, presenting a suite of heat pump solutions that steer market standards and offer Australian consumers the very best in pool heating efficiency and functionality. To the glee of Pool Specialists around Australia, this season sees the launch of Madimack's Elite V3 series, a revolutionary pool heating system redesigned from the ground up to bring unrivalled heating capacities to the Australian Pool Industry.
Elite V3's market leading pool heating features include;
First ever application of a commercial grade centrifugal fan in a residential unit, dramatically increasing efficiencies and reducing operational noise

Enhanced cold air performance for application in all locations for all-year-round use

Market leading COP of 16.4 making it the most efficient residential

Pool Heat Pump

in Australia

Lowest ventilation requirements of any residential pool heat pump, min. 100mm(back)/ 300mm(side) , meaning this advanced unit can slot seemlessly into Australian backyards

Engineered with angular ventilation that dramatically reduces noise levels

Built in smart controls and interface options, including backwash and other alert notifcations

A huge 10 year warranty on the compressor
For more information, view Madimack's product webpage (ELITE V3) or call 1300 899 737 to speak with a Madimack Technician.
If you're ready to evaluate your Pool Heating options, complete MADIMACK'S POOL HEATING EVALUATION and receive a tailored Pool Heating report emailed to you today.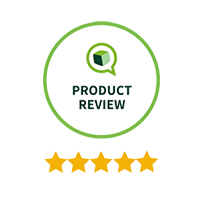 See what other Madimack Pool Heating users think. Madimack boast a 5 star product rating on productreview.com.au
Madimack are supported by Preferred Installers in the Pool Industry. Preferred Installers are trained and provided access to Madimack Care, a support centre to ensure the smooth installation of your system. For your local Preferred Installer please check our online Dealer Finder: