Madimack Pool Heat Pumps Awarded Top Appliance in ProductReview.com.au National Category Award
Madimack are market leaders in innovation and design, presenting a suite of heat pump solutions that steer market standards and offer Australian consumers the very best in pool heating efficiency and performance.
This week, Product Review announced that the Australian reviewing public whole-heartedly agree!
ProductReview.com.au is Australia's most comprehensive consumer opinion site, a platform where people rate and review services and products for the benefit of other consumers - consumer response, satisfaction or not!
The site provides real-life experiences and opinions voiced by everyday Australians, and files these thoughts into tools for other consumers to refer to when researching brands and products.
'Word of mouth', reviews and "real-life experiences" are considered the driving force behind innovation. Unbiased experiences guiding consumer trends. For a company to be honoured with 5 Star Rating for consumer reviews is a huge honour.
This week Product Review announced that not only have the reviewing public delivered a 5 Star Rating for Madimack Pool Heat Pumps, but consumers LOVE the brand so much, Madimack have been awarded second place in their National Business Awards – Best Appliance Brand.
Madimack CEO, Alex Welsh reacted proudly, "When your product and service is recognised by consumers en-masse, it's a very proud moment. Madimack invests significantly in the delivery of market leading pool heating systems, but what really sets us apart is our investment in the service and support we provide. Whether we are supporting our national distribution network, trade partners or end-users, our mantra is to find a solution that optimises success. Clients are the foundation of our business – and their recognition is the ultimate in success."
For more information, view Madimack's website www.madimack.com.au or visit Madimack Pool Heat Pumps | ProductReview.com.au to read what consumers think.
If you're ready to evaluate your Pool Heating options, complete MADIMACK'S POOL HEATING EVALUATION and receive a tailored Pool Heating report emailed to you today.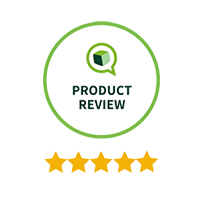 See what other Madimack Pool Heating users think. Madimack boast a 5 star product rating on productreview.com.au
Madimack are supported by Preferred Installers in the Pool Industry. Preferred Installers are trained and provided access to Madimack Care, a support centre to ensure the smooth installation of your system. For your local Preferred Installer please check our online Dealer Finder ('Pool Heat Pump Installers' Finder Tool | Madimack).