Introducing the 2019 Inverter Pool Heat Pump from Madimack - The Summer Eco
With the ongoing success of our Elite Inverter Pool Heat Pump, Madimack are proud to present the 2019 front discharge model Summer Eco. On a customer satisfaction report from 2017/18 most applicants chose the highest rating in all categories making the Elite Silent a complete success. The biggest request from installers was the possibility of a front discharge unit for tighter area's. So here you go!!
The Summer Eco High Efficiency Pool Heat Pump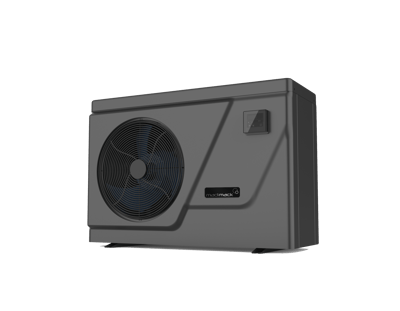 With the Summer Eco you can also expect to find all the same great things which makes the Elite Silent a success. With high efficiencies, build quality and a best in class warranty of 25 years on the titanium heat exchanger and four years on all parts we stand by our promise of a great unit built to last.
The Summer Eco was specially designed with a low profile of only 350mm deep and a rear clearance recommendation of 300mm. Perfect for hanging on walls down the side of homes and for those tight spaces. With silent and night mode built in there is no need to worry about causing excessive noise where it can be an issue. This high efficiency pool heating unit allows extended pool season swimming or all year round to really make use of your pool. With an impressive single phase output of between 8kW and 25kW* there is a unit for each and every pool.
Check out our free online pool calculator to determine the size required for your pool
Some of the great advantages of the Summer Eco.
Heating and cooling possible

Inverter Technology

Uses environmentally friendly

R32 gas

Excellent operating performance, 15-20% savings

ABS anti corrosion casing

Compatible with all water types

Titanium Heat Exchanger with 25 year guarantee

Operation at an air temperature from 0 ° C (up to 43 ° C)

Digital LED controller

Automatic defrost cycle

WiFi as standard

Low profile perfect for small areas.

Built in silent and high efficiency mode.

TuV Rheinland Certified*
Why choose an inverter pool heat pump
With Inverter technology only coming to the pool market in the last couple of years, doubt was cast onto the technology as first as not being as effective as standard on/off technology. Through external studies conducted in institutes and private firms it was concluded that an inverter heater can be more efficient by up to 23%* than a typical on/off system making it the the most energy efficient pool heating solution that requires consistent temperatures.

By approaching the desired water temperature, an inverter pool heat pump automatically reduces the power, making it much more efficient and at the same time quieter. As a result, Smart Inverter heat pumps are up to 60% more efficient than 'normal' heat pumps running at constant power. This new pool heating technology is very quiet, especially in reduced power operation.
We are looking forward to another successful year and maintaining our perfect score of 5 out of 5 reviews.
Find out more by contacting one of our experts to find the perfect heating solution for you.
*TÜV tested: Madimack's range of Inverter Pool Heat Pump's has been successfully tested and certified by TÜV Rheinland. TÜV Rheinland certifies compliance with all safety-relevant requirements and proves the consistent quality of our pool heat pump "IPS-120" and its production through regular production monitoring. To ensure that once tested and certified by TÜV Rheinland products are always produced in consistent quality, the production is checked at regular intervals. Here, the processes are controlled in the factory, such as the procurement of components, the individual processing steps to goods outgoing inspections.
*Ambient 26 Degree C / 80% Humidity / 26 Degree C water
*Based on a study carried out on an 80,000 litre pool running 24/7