When it comes to hydronic heating and cooling, many mistakenly believe these systems don't require a power source owing to their seemingly invisible design. In order to keep your home warm, cool, and comfortable, however, a power source is required to ensure everything works smoothly. In this regard, heat pumps have fast become a popular choice over more conventional gas boilers.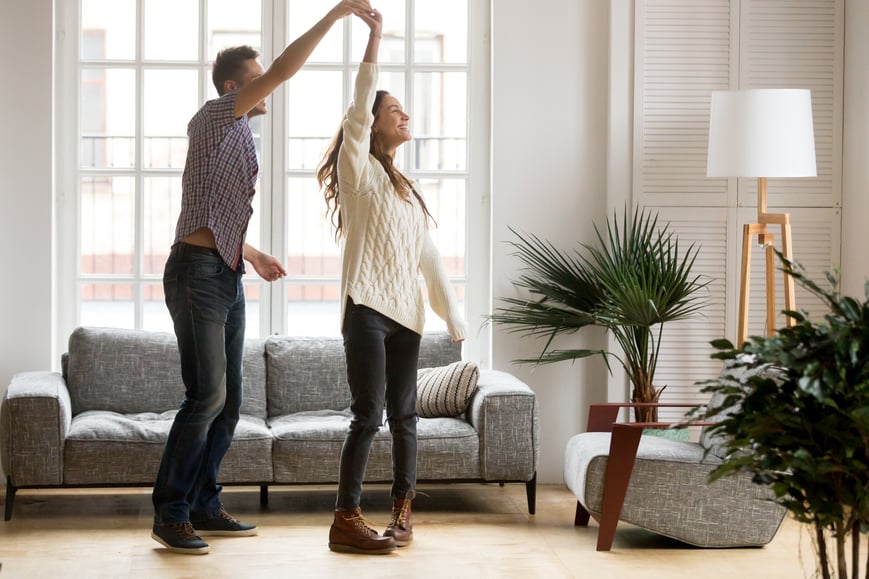 Relying on the air outside to heat and cool a property, these devices are one of the most energy-efficient choices for your hydronic cooling and heating systems. On that note, our blog this week dives into the benefits of using heat pumps for your underfloor heating systems.
Keep reading to find out!
Heat pumps enjoy lower operating costs
Despite the substantial investment required at the outset, heat pumps have the power to lower costs, in the long run, owing to how effectively they heat and cool your home.
Compared to other solutions, these devices benefit from an inverse refrigeration cycle, which offers three or more watts for heating, per watt of electricity consumed. This ratio between the output of electricity and that of heating and cooling is referred to as the Coefficient of Performance (COP).
Many of the latest models use a variable-speed inverter technology that boasts an incredibly high value of efficiency. For heat pumps with a COP over 4, efficiency is over 400%. Even for models that aren't as sophisticated, efficiency can still be over 300%.
In this regard, energy savings enjoyed are over a whopping 75% compared to resistance heaters! Additionally, given that these systems heat the objects inside a room rather than the air itself, heating is achieved at a much lower cost.
Versatile operation
Hydronic systems as well as heat pumps, both enjoy a very versatile nature.
A single hydronic unit can combine underfloor heating, wall-mounted radiator panels, and bathroom towel rails. It also meets other needs including domestic how water supply and pool heating.
Heat pumps, therefore, have the ability to combine the heating and cooling needs of your home into one simple device. If you're worried, however, that electrical interruption can disrupt the functioning of your heat pump, hydronic cooling and heating systems can be connected to a gas-fired boiler as a backup. While this is not recommended as a primary power source given that they aren't as energy-efficient, this is, nonetheless, an option you have.
A combined system provides more comfort
Most heating solutions rely on forced airflow in order to heat a given space.
These devices are not only noisy but also distribute heat unevenly. Moreover, they also dry the air inside your home and stir up dust, creating an unhealthy living environment.
Hydronic systems that are paired with heat pumps, on the other hand, function silently and can be operated in distinct zones through the use of smart thermometers. Here, heat is distributed evenly through your home, without disturbing any dust or germs. This not just eliminates cold spots and those dreaded drafts, but also creates a more comfortable space for those with respiratory issues.
Owing to the principle of radiant heating, where specific objects in a room are heated rather than the air inside it, there is no circulation of air through a ductwork. This, in turn, prevents allergens and germs being distributed within your space.
Heat pumps enjoyer a longer lifespan
With an average life expectancy of around 15 years, a heat pump is an investment far more valuable than its price tag. In fact, when combined with hydronic heating, these devices fulfil multiple requirements, reducing further expense and returning the money you spent in no time.
Key takeaways
When it comes to picking a power source for your hydronic cooling and heating system, heat pumps have become an indisputable choice.
Owing to their superior energy-efficient design and operation, these devices are the perfect choice to ensure your home is always comfortable, healthy, and cost-effective. By keeping these in mind, make the best choice for you, your family, and your home by choosing two of the most recommended heating solutions on the market!