When it comes to underfloor heating, costing can really make or break a property owner's decision to opt for this hydronic heating solution. It would come as a surprise to many, that when considering the long-term returns made with these systems, installation costs are surprisingly affordable. This, however, depends on a range of factors including what type of system you opt for, the type of property you own, and more.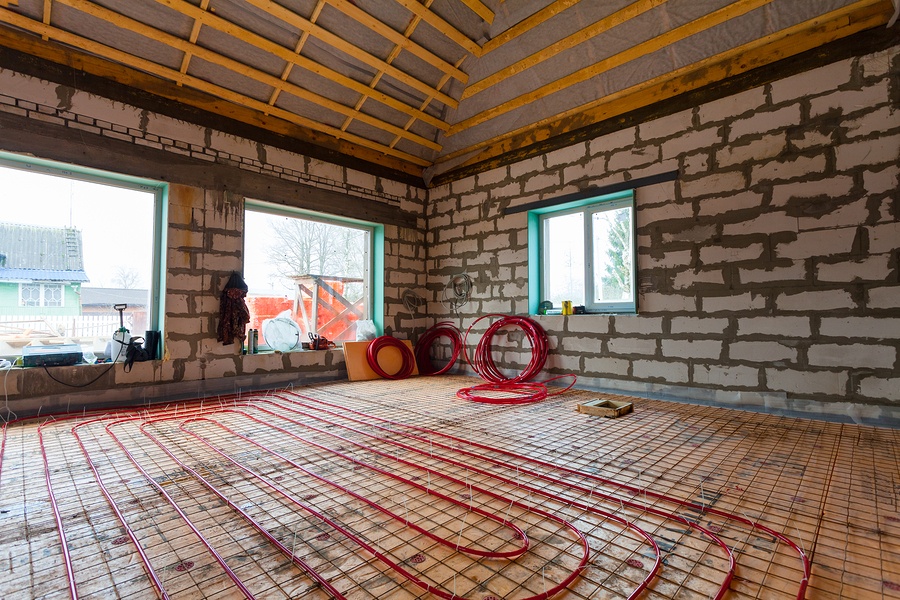 So what do property owners needs to look out for when opting for these systems? Our blog this week takes a look.
Hydronic heating vs electric systems
As mentioned earlier, the cost of installing your underfloor heating system very much depends on the type of system you opt for.
In terms of water-based or hydronic heating systems, these work well at low temperatures, increasing their energy efficiency score. This is even more so when used alongside a heat pump. Therefore, while startup costs may be high, users who install these systems experience superior energy savings before too long. These systems are expensive owing to the fact that the pipes can used be difficult to reach for repair and maintenance.
Electric systems, on the other hand, are cheaper to install and are ideal for multi-storey buildings. However, this cost saving is offset by the fact that they are costly to run, owing to its heavy reliance on the grid. In addition, users also need to be cautious about the placement of furniture and heavy items in order to prevent damage to the system.
The best type of system for you would, therefore, very much depend on your unique requirements and building design. It's always best to talk to experts before making a final decision in this regard.
New buildings vs existing properties
Cost also depends on the type of property you choose for your underfloor heating system. Thus, if it's a property that's being newly constructed, standard screed systems are generally a good choice. This is a much cheaper option and it is, therefore, advised that you look at energy-efficient heating systems such as this before you begin the construction process.
If, however, you're looking to retrofit, it might cost you more owing to the greater number of materials required, and the breaking and rebuilding of your flooring.
Another factor that affects how much is ultimately spent, depends on your flooring.
If you go for tile or stone options, which are dense, you're likely to enjoy high energy efficiency as these materials are good conductors of heat. Other popular types of flooring such as wood, linoleum, vinyl, laminate, and carpeting, are not as effective and enjoy lower levels of conductivity. Most of these options can be heated to a maximum temperature of 27°C.
As with flooring, the amount of money that goes into your underfloor heating system will also depend on factors such as insulation and heat loss. In short, if your property isn't sufficiently insulated, it's going to cost you to make the necessary changes to ensure high energy efficiency at all times.
When it comes to heat loss, individual room size, the rate of air change, and room temperature, all have an effect.
Fabric heat loss occurs when the structural elements of the building allow heat to move out. Whether this is through the floor, your roof, or the windows and walls, they ultimately reduce the efficiency of your hydronic heating system. Here, building construction methods, as well as the difference in the external and internal temperature, also play a role in how much heat escapes to the external environment.
Infiltration heat loss, on the other hand, is what happens when warm air escapes the building. This is usually the product of a combination of room volume, the number of air changes per hour, temperature difference, and how hot the air is.
Key Takeaways
As demonstrated above, when it comes to underfloor heating, many factors can affect costing. In this process, it is useful to consult experts in order to avail yourself of the best pricing and professional service.
When it comes to minimising cost, it's important to take note of the factors above. For greater energy efficiency and energy savings with your underfloor heating system, choose service providers such as Madimack today.